10 Things to Know Before Getting a Dog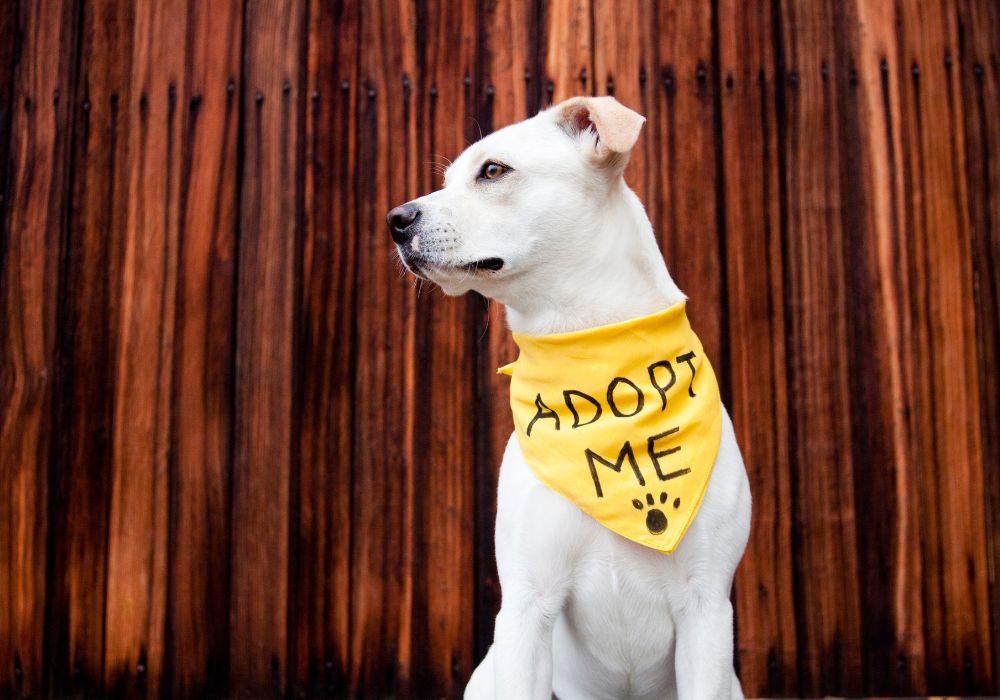 "Having a dog is like having a child who never grows up."
Non-dog owners may think the statement is a bit dramatic. But any pet owner will attest to the truth of it. Dogs, like children, rely entirely on their fur parents for all their needs. This includes food, water, medical attention, exercise, shelter, companionship, and many more.
Unlike human children, dogs will never learn to pour themselves a drink or make their own breakfast. They may never know to look both ways before crossing the street. If they get lost, they can't stop and ask for directions.
People who wish to welcome a dog into their homes are committing to altering their daily lives and routines. Many individuals assume that the years of companionship, unconditional love, and loyalty they receive from their dogs will outweigh the responsibilities. But lifestyle changes like this are not always easy.
If you are thinking of getting a pet dog, here are some things to consider and help you prepare for the exciting journey ahead. After all, the dog will utterly depend on you for its well-being, so choosing the perfect match is essential.
1. Are you committed?
Owning a dog requires commitment. And a lack of commitment is the most common reason people surrender their dogs to shelters. While many begin with good intentions, they allow life's time demands and challenges to erode their "commitment" to their dog.
Dogs can live an average of 10–15 years. Are you ready to commit this long? Dogs require a tremendous amount of attention. If you believe you won't be able to devote enough time to your dog, getting one is not a good idea.
2. Can you afford a dog?
Dogs are cost-prohibitive. The cost of adoption or purchase is just the starting point. They need regular feeding, deworming, and vaccinations. There is also potential for additional fees for accidents or illnesses.
When the dog has been with you for years and becomes elderly, they will require frequent medication. Whether you decide to open a savings account or purchase pet insurance, the overall lifetime cost of your dog is vital to consider.
Here's what you should set aside money for:
Veterinary Fees
Pet Insurance
Vaccinations and Yearly Boosters
Regular Flea and Worm Treatments
Neutering and Spaying
High-Quality Dog Food (as well as a food and water bowl)
Leads and E-Collars
Identity Tag and Microchip
Crate
Dog Toys
Socialization and Training Classes
Kennel or Dog-Sitting Fees (if you're going away)
Dog Walker Fees (if you're out more than a few hours per day)
3. What breed of dog is best for you?
The dog breed will indicate the activity and routine required. Possible health or behavioral issues may also vary depending on the breed. Some dog breeds are more popular, but that doesn't mean they're the best choice for you. If you don't research, you might end up with a dog that doesn't suit your lifestyle.
If you don't have the time to provide the hours of exercise that a dog will require daily, a high-energy breed like a husky might not be a good fit for you. If you're living in an apartment, a French Bulldog requires minimal exercise, but they're prone to separation anxiety and health issues.

4. Where is my dog coming from?
Dogs should only be purchased from reputable breeders or rescue organizations. Never buy a dog available on the internet. Puppy farming is a significant concern, so bring somebody with you when you go. Being unable to see puppies with their mothers, mixed litters and breeds, or any signs of illness are all red flags. If in doubt, take a step back and report it.
Prepare to wait – responsible breeders only have a few litters yearly, and rescue organizations require home checks. They should complement you with a dog depending on your home and lifestyle, rather than letting you pick any dog you want.

5. Are you mentally prepared to raise a dog?
Getting a dog is a beautiful experience but also very different. It can be challenging to adjust to your pet's needs, especially if you have no prior experience caring for another animal.
A new dog causes trouble and is constantly looking for love and attention. Prepare mentally and adjust your daily routine consequently. You might need to get up earlier to take them for a walk. If you get a dog that isn't already trained, you'll be picking up poop and wiping up pee all over your house. If that's the case, your nose will also have to adjust for a while.
You'll notice bits of fur everywhere now, and as the dog adjusts to new indoor areas, you might find some of your belongings chewed up. This will go away with training over time, but it will take time.

6. Is your home pet-friendly?
Look at your current living situation. Is your house a good place for a dog?
Getting a dog does not require you to have a large house with a large backyard, but they do need space to play and explore. Does your neighborhood have suitable parks and walking trails if you live in an apartment or don't have a yard? If not, do you have dependable transportation to take your dog to a more suitable area?
Living in a congested urban environment is not suitable for every dog, so make sure the home you can provide is a good fit. Older or less active dogs may adapt better to city life or apartment living than a high-energy breed or a young puppy. It would help to consider whether you could have a dog in your home. Do you rent your home? Before getting a dog, find out if you can have one on your rental property.
7. Do you know a reputable veterinarian?
Your new dog should see a veterinarian soon after you bring him home. The dog should have a physical examination even if no vaccines are due. This is an opportunity to ensure that no health issues were overlooked by the breeder, shelter, or rescue group. It's crucial to find a reputable veterinarian before bringing your puppy home. After which, you won't have to scramble to find a vet.
Look for a veterinary office with a good reputation in a convenient location for you. Check that their prices are within your budget. The best way to find a good vet is to ask around and research. Speak with pet-owning friends and family members. Examine the online reviews. You might even want to tour the clinic and meet the staff to get a sense of the place.

8. Are you willing to train your dog?
If you want your home to stay happy, you must begin housetraining as soon as you bring your dog home. Put your dog on a leash and take him outside to introduce him to his new surroundings. This can be a scary time, so be gentle and patient.
Once your dog is comfortable in his space, you need to start training. Start with basic commands. When you are confident your dog can follow them consistently, you can start training them with more complex commands and tricks.
If you are taking an older dog home, you also need to know where they are in terms of basic command knowledge. In some cases, you may even find that older dogs may have behavioral issues they need to unlearn before you can start teaching them new things. A remote training collar can be handy in these cases. Remote dog trainers may sound intimidating, especially since they are also called shock collars. But don't let that deter you. Modern e-collars are safe to use, as long as they are used correctly. Most of them also come with stimulation options like vibration and tone if you do not want to use static.
Some of the best e-collars for your new dog are:
The PG-300 Pager Only remote training collar by E-Collar Technologies has a 1/2-mile range. A press of a button will deliver between 0-100 levels of vibration. Tailor it to your dog's temperament, and you'll have a dog that listens and obeys.
The SportDog brand is mainly known for their hunting dog collars. But their remote trainers work just as well for basic dog training. The FieldTrainer 425X by SportDog is the smallest e-collar in their line-up. The range is just enough to get you started with dog training in your backyard but still adequate for trips to the small local park. 
There's a reason why the Mini Educator is one of the most popular remote trainers today. The distinctive yellow remote is quite easy on the eyes. (Incidentally, this Educator collar also comes in black and a Zen design variant. You can even buy skins if none of those designs appeal to you.) More than just being an eye-catcher though, the ET-300 is a very capable e-collar with static stimulation, vibration and tone options. Don't let the mini in its name fool you. This dog e-collar can handle small to large dogs with relative ease.
The Boss ET-800 e-collar provides effective correction for dogs weighing 20 pounds or more. It comes with a waterproof biothane collar, is easy to clean, looks great, and is comfortable. A stopwatch-style remote transmitter also has strategically placed buttons for easy, no-look operation. This is a good remote dog trainer for medium to large size breeds, as well as canines that are stubborn.
A Dogtra shock collar can last a very long time. The Dogtra 1900S is one of the most highly durable and dependable remote training collars in the market. This high-output e-collar is a must-have tool for pet obedience, hunting, competition trials, and K9. Precise stimulation is displayed on the illuminated LCD screen of the handheld transmitter. You'd be sure to get your money's worth and get your dog training done efficiently. The Dogtra 1900S is recommended for medium to large dog breeds.
(If, by chance, you have a smaller pooch, check out the Dogtra CUE or the Dogtra 200C, both of which make our list of the best shock collars for small dogs.)

9. Are you willing to groom your dog?
Your dog will require regular grooming, regardless of breed or hair length. You will need to establish a grooming routine gradually. Start with shorter sessions and work up to the full grooming session. Make sure that whoever is grooming the dog frequently pets it and that your dog is rewarded at the end. Your dog's nails should not touch the ground. Their hair should be brushed regularly. This will keep tangles at bay and reduce the likelihood of skin irritation. Depending on breed and hair type, your veterinarian can help you plan a proper grooming routine for your dog.

10. Are you willing to consider spaying and neutering your dog?
Neutering, also known as spay or castration surgery, can be performed as early as eight weeks. There are many misconceptions surrounding this practice, including:
Fear that the dog will lose their sense of identity (male)
Fear that the dog will miss out on the life milestone of giving birth (female)
Fear that the pet will lose its protective nature
It must be reiterated, however, that having your pet neutered is one of the best things a pet owner can do for their health. In most cases, neutering reduces aggression, but it does not make dogs less protective of their human family. Your female dog will not feel inferior because she is not pregnant. She will also be less likely to develop mammary and ovarian cancer.
Before bringing a pet into your home, ensure your house, finances, and mindset are all in order. What breed of dog do you have or plan to get? Do you believe your home is prepared for a pet? What other issues do you think should be addressed before getting a dog? Sound off in the comments!