E-Collar, Bark Collar, or E-Fence – Which Should I Choose for My Dog?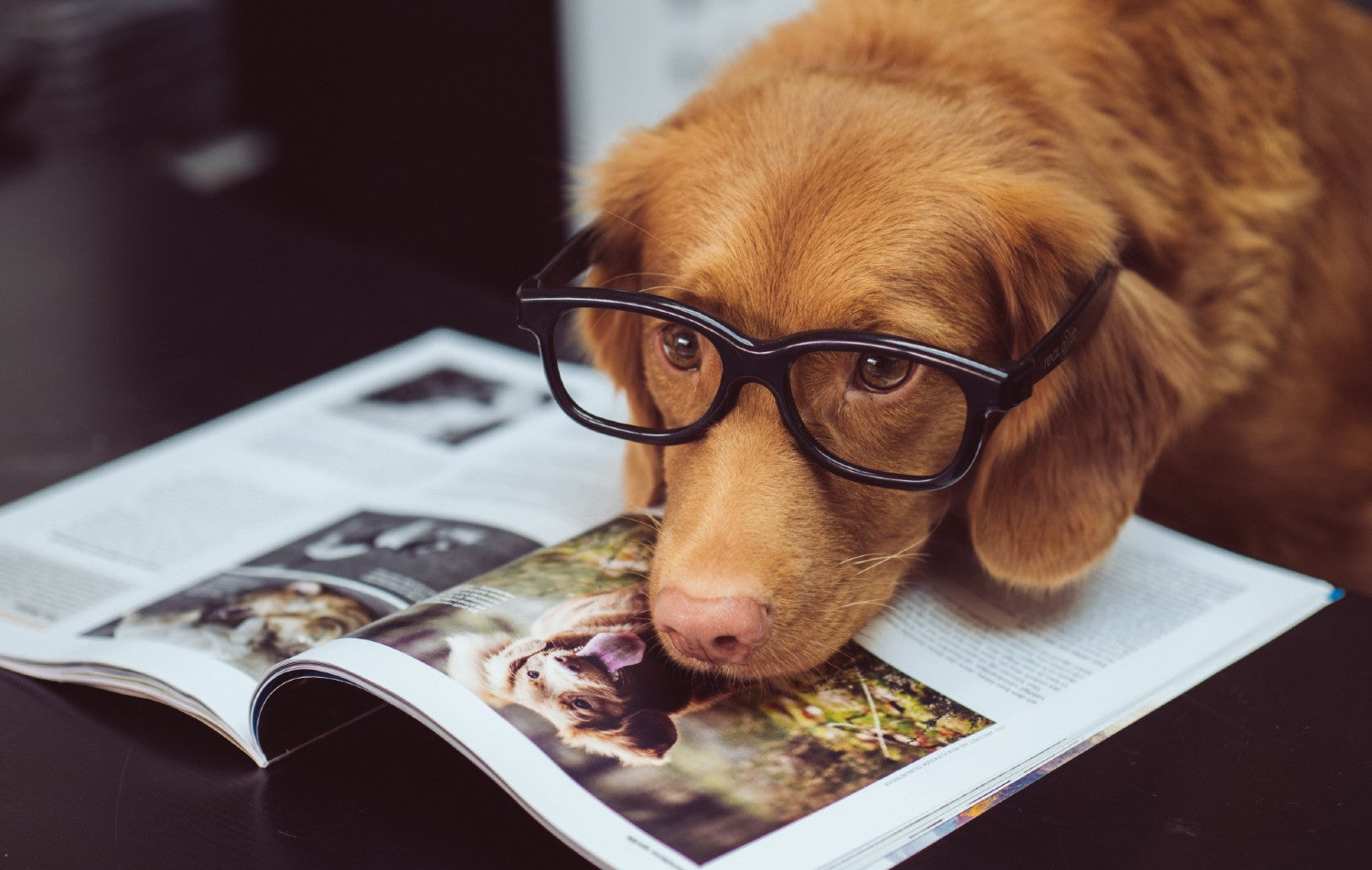 "Dogs are not stubborn."
This is a common statement we've seen online, in forums, social media, and even some blogs. While it's not entirely false, it's not 100% true either. Just ask the owner of a Siberian Husky, for example. And while we don't want to generalize the entire breed, it's a known fact that some dog breeds are more hard-headed than others. But that's not all.
Just like humans learn differently at their paces, dogs do, too. Even non-stubborn dog breeds can sometimes have trouble following commands or adjusting to new environments.
That's not to say they won't make good pets. With proper obedience training, they also make for some of the best pets anyone could have. But how do you know what sort of trainer to use to help you out? For some, a simple nylon leash and collar may do the trick. For others, electronic training devices may be the way.
So how can you tell what electronic device will help? Should you opt to get a remote training collar, otherwise known as a shock collar? Is your dog's problem going to get fixed with the help of a bark collar? Or is an electronic fence (e-fence) the way to go?
Each of the above tools has its pros and cons. They are not a one-size-fits-all solution, either. Here's a comparison guide to help you decide which one is the best solution for your dog.
What Are Remote Training Collars?
A remote training collar is an electronic training device. Worn around the dog's neck, a handheld remote controls it. Pushing a remote button will trigger either a single or continuous stimulation. Most remote training collars available today also have vibration, tone, or both on top of the static option.
Is a shock collar and a remote training collar the same? For simplicity's sake, yes. They are the same. The terms "e-collar," "e collar," or "remote trainer" also refer to the same thing. However, it is important to note that "shock collar" is no longer an accurate phrase to call these gadgets.
This is because a remote training collar from a reputable brand should be good and safe and not shock the dog. What it does is stimulate the muscles. This stimulation acts to alert the dog when their behavior is undesirable and needs to be corrected. This stimulation should not cause any pain to the dog at all.
Some dog owners and trainers prefer not to use stimulation, and that's alright, too. Remote training collar systems with vibration or beep can be used the same way.
What is included in a remote training collar kit?
Handheld Transmitter Remote
Receiver Collar
Charger
Test Light
Operating Manual
There could also be add-ons to the kit depending on the brand, like a training DVD, lanyards, belt clips, and more.
What's the advantage of using a remote training collar?
Instantaneous correction
Ability to correct over long distances
Multiple correction options
When Might You Use a Remote Training Collar?
Remote training collars are usually recommended for use in most types of dog training. They could be used for basic obedience training. E-collars have also been used by trainers and dog owners for more advanced and intermediate types of training, including for hunting, service, and professional dogs.
Read more about remote training collars here:
What Are Electric Dog Fences?
An electronic dog fence is also called by the terms "e-fence" and "pet containment system." E-Fence systems are designed to keep one or more dogs inside a set area in your property, whether within the house or the yard or another location.
There are different kinds of e-fences:
Wireless
In-Ground
Above Ground
Indoors
In-ground e-fence systems make use of a wire that is buried shallowly underground to mark the perimeter. A collar is included for the dog to wear. When they near the boundary, the stimulation is triggered, and the dog feels it through the collar. In-ground e-fences are usually more reliable than the wireless kind. It also offers more options as to the shape of the property being fenced in. The one downside is it involves installation work.
A wireless e-fence system works similarly but without the need for wires. Instead, the device is mounted (usually somewhere in the house), and it covers a circular area with its signal. A wireless fence is limited in coverage shape, and the signal can be disrupted by heavy foliage or metals within the home, but it also has the advantage of being portable.
Above-ground fences are less common. A 14-gauge wire is used to line the property in these systems and doesn't need to be buried. Meanwhile, indoor pet containment systems create "avoidance areas" inside the house, although they can also be used outside in yards. The coverage is usually limited to a few feet.
What is included in an e-fence kit?
Transmitter
Collar Receiver
Boundary Wire
Boundary Flags
Operating Manual
What's the advantage of using an e-fence? It gives your pet the freedom to roam without worry as they will stay within the boundary you've set.
When Might You Use an E-Fence System?
E-fences are made to contain pets within a specific area. Use one when you need to train one or more dogs to stay in a confined space.
Read more about e-fences here:
All You Need to Know About E-Fences for Dogs
What Are No Bark Collars?
Bark collars, also called no-bark collars or anti-bark collars, are automatic, battery-operated dog collars. Their primary use is to train against incessant and unnecessary barking. Modern bark collars have the technology to detect problematic barking. The collar will then deliver the stimulation to distract the dog and stop the barking. The stimulation can be in the form of static, vibration, beep, ultrasonic tone, spray, or combinations thereof.
Bark collars can have rechargeable or replaceable batteries and usually do not need a remote transmitter.
What is included in a rechargeable no-bark collar set?
Bark Collar
Collar Strap
Charger
Contact Points
Operating Manual
A no-bark collar with a replaceable battery will not include a charger. Some brands and models also have more than one set of contact points in the package.
When Might You Use a No Bark Collar?
When you have a dog that won't stop barking, of course, it's essential to find out why exactly your dog has a barking problem. Attention-seeking, habit, and boredom, for example, can cause a dog to bark nonstop as much as anxiety will. Once you've identified the cause, you can decide if a no bark collar is the right solution.
Read more about no-bark collars here:
No Bark Collars: What Are They and Do They Work? 
E-Collar vs. Bark Collar vs. E-Fence – Which One is For You?
E-collar, bark collar, and e-fence – each has a specific function. What you should get depends on what you need the device for.
E-fences, bark collars, and remote training collars all function as training tools of sorts. Suppose you have a dog with a constant barking problem. In that case, you'd be better off getting a bark collar because it's dedicated to addressing that specific behavior issue. Unlike a remote trainer, a no-bark collar will work without you needing to be physically present to deliver a correction.
If your training need is more diverse, like training your dog to come when called or stop jumping on people, an anti-bark collar will not work. That's because you are not correcting for barking. In cases like this, a remote training e-collar is your best option.
Finally, e-fences, whether the in-ground or wireless kind, function a particular way, too. They're meant to contain. Pick one if you need to train your dog to stay within (or outside of) a specific area.
PetsTEK's Picks 
PetsTEK has compiled the best remote trainers, bark collars, and e-fences to make choosing easier for you.
Our top remote training collar picks:
Our top no bark collar picks:
Our top e-fence picks:
Wireless
In-Ground
Dogtra eF-3500 – 8 levels of stimulation and a wide 40-acre maximum coverage area
E-Collar Technologies PF-1000 – this is a self-install fence that comes with 30 levels of stimulation with a tone-only option.
PetSafe YardMax – 1/3-Acre circular coverage, 5 levels of static correction, and a tone-only mode. Big plus: static-free reentry. This means your dog will not be corrected when they return home and cross back into the boundary.
And if you have a stair or doorway you wish your pet will stop entering (or leaving), you can check out PetSafe's Pawz Away Threshold Pet Barrier.
Electronic devices like remote training collars, no bark collars, and e-fences can help tremendously in training your pets. Used correctly, they're an invaluable tool in the journey towards better-behaved and obedient dogs.