Best Exercises for Your Border Collie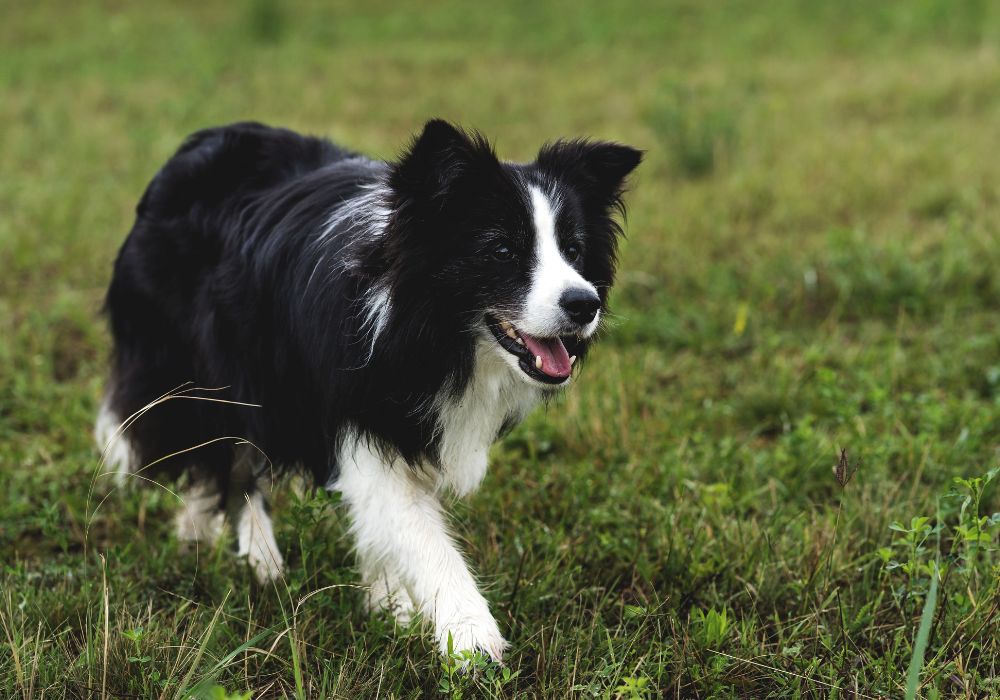 Exercise is essential in a dog's life and should be included in every dog's routine. Dogs are meant to move around and need their energy to be used.
Border collies are known for being one of the most intelligent and active dogs. This high-energy breed needs a lot of exercises to stay fit, healthy, and mentally sharp. An exercise-deprived Border Collie may develop behavioral problems, depression, and separation anxiety.
This article will cover the benefits of exercise, activities to do, and the best e-collars for your Border Collie.
Why is Exercise Needed for Border Collies?
A Border Collie is a dog with a lot of energy. Exercise is vital for them to remain mentally and physically healthy. Providing ample opportunities for mental stimulation will help keep your dog calm throughout all situations.
A border collie that doesn't get enough exercise can become restless and unhealthy.
Benefits of Exercise for Border Collie
o Better Mental Health
o Better Physical Health
o Helps Burn Off Excess Energy
o Prevents Behavior Problems from Developing
Can You OverExercise a Border Collie?
You should not under-exercise them, but neither should you over-exercise them. It's essential to know how much exercise your Border Collie needs based on age.
How Much Exercise Does a Border Collie Need?
Border Collies must be walked at least 2 to 3 times daily. Depending on age, 1 to 2 hours of exercise each day is ideal.
Puppy (0-12 Months)- It is best to walk a Collie puppy for 5 minutes per month of their age.
Adult (1-7 Years) - An adult Border Collie requires around 30 minutes of daily physical activity. However, the ideal exercise for a healthy adult is typically 1-2 hours, broken down into 3 sessions.
Senior (7+ Years) - Seniors should exercise moderately and need less intense exercise. A short walk is the best for senior Collie.
A long walk daily will not be enough for them, and an active play session should follow each walk to keep your Collie happy and busy throughout the day.
Best Exercise for Border Collie
Border Collies are high-energy, love to play, and are happiest when moving around. Structured playtime and exercise are essential.
Here are Fun Ways to Get Your Border Collie Plenty of Exercise:
1. Fetch
Playing Fetch with your Border Collie is a great way to get some exercise and give them mental stimulation simultaneously. Fetching teaches patience and self-control - qualities any good working border collie should have.
2. Swimming
Taking your Border Collie swimming at the beach, pool, or ocean is a great way to keep them active. A dog's instinct is to swim, so it shouldn't take much encouragement for him to join in the fun. They love splashing around and running in the waves.
3. Frisbee
Frisbee is a great way to get your Collie's energy out. It's an ideal activity for an active breed like Border Collies since they're fast runners who love chasing after things. It will also help them socialize and get used to being around other people and dogs.
The game is easy. All you need is a disc and some open space where you can safely play together.
4. Long Walks or Hiking
One of the best exercises for your Border Collie is to take them on a long walk or hiking. It is one of the best ways to get your dog moving.
This breed loves exploring new places, and hiking offers plenty of opportunities to get out into nature.
5. Agility Training
Agility training is a great way to exercise your dog while incorporating the element of fun. Agility Training involves teaching dogs how to jump, crawl, and climb over obstacles of various heights. Agility training tests a dog's obedience, speed, and intelligence. Your Border Collie will have fun while building strength by completing the obstacles.
Using an E-Collar for Agility Training
E-collars are often used in agility training. It is used to correct bad habits and help the dog learn new techniques. Using an e-collar for agility training allows the trainer to have greater control over the dog's behavior.
PetsTEK's Picks for the Best Shock Collars for Border Collie
1. Dogtra 1900S Remote Training E-Collar
The Dogtra 1900S is one of the best remote training dog collars for a Border Collie. It's a versatile model with a ¾-mile range, making it an excellent tool for training over long distances. The Dogtra 1900s has a continuous stimulation mode and a nick mode, which are perfect for use with basic and advanced training.
2. Mini Educator ET-300 Remote Training Collar by E-Collar Technologies
The ET-300 Mini Educator remote dog training collar is a good choice for stubborn and energetic breeds like the Border Collie. It has a 1/2-mile range and offers several settings that allow you to customize your dog's training experience. It comes with static stimulation, vibration, and tone options. It also comes in a black variant and an Educator Zen 300 design.
3. SportDog TEK V2.0L Remote Training E-collar 
The SportDog TEK V2.0L remote training dog collar is a GPS tracking system that allows you to keep track of your dog in the field. This e-collar is perfect for your Border Collie, who loves to roam and run through the field since it can track up to 10 miles.
4. Dogtra 200NCPT Remote Training E-Collar 
The Dogtra 200 NCPT remote training dog collar is compact and lightweight, making it easy for your dog to wear both indoors and outdoors. It comes with three training modes; Nick/Constant, tone, or vibration. The remote is easy to navigate and adjust.
5. SportDog SD-425X FieldTrainer Remote Training E-Collar 
The SportDog SD-425X remote training dog collar has a 500-mile range which is a great choice if you're starting your training in your yard or the local park. It is waterproof and can even be worn by your dog while they swim. Best suited for dogs 8 pounds and up.