5 Best Bark Collars for Small Dog Breeds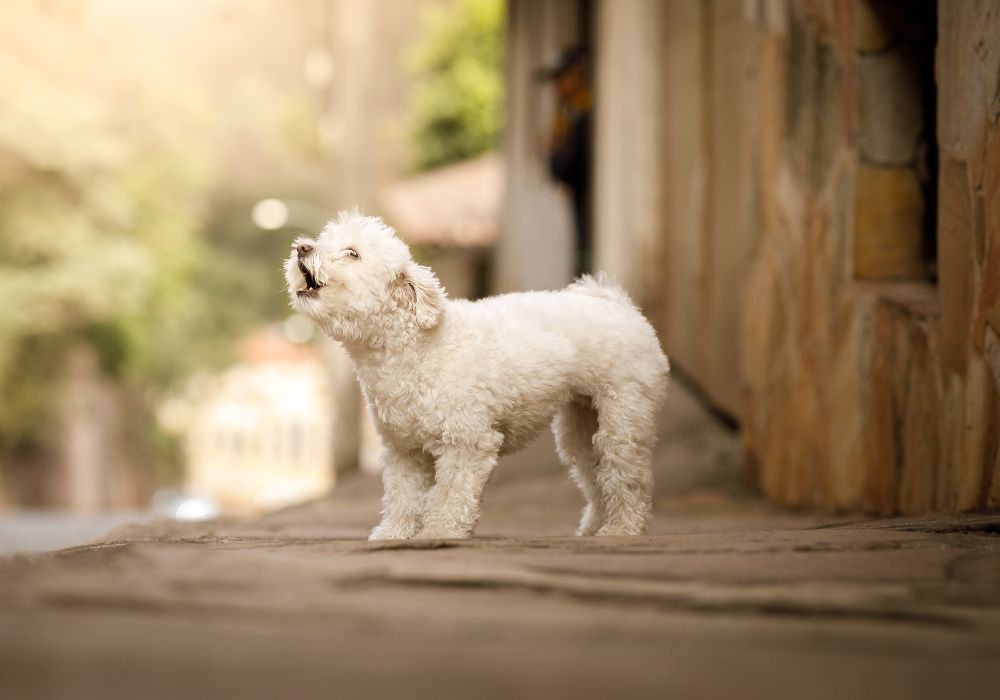 There's nothing quite like the affection and loyalty that a dog can provide. It's been over two centuries since King Frederick of Prussia supposedly said, "the only, absolute and best friend that a man has, in this selfish world, the only one that will not betray or deny him, is his Dog." That's "dogs are man's best friend" in modern lingo. And why not? Studies suggest that owning a pet dog has many benefits, including:
Of course, when you're operating on zero sleep because your beloved pet spent the better part of the night barking and howling, you may start wondering if the benefits still apply to you. When getting a noise complaint from your neighbor is becoming a common occurrence that your stress level is through the roof, what can you do?
Your tiny pup may be adorable, but small dogs can have barks bigger than personality. Excessive barking can challenge many pet owners (and their housemates and neighbors!) But annoying barking does not need to end your relationship with your tail-wagging bestie. Your pet can learn to bark only when necessary with the help of a good bark collar.
Should I Use a Bark Collar for My Small Dog?
What is a bark collar for small dogs? Bark collars are also called no-bark collars or anti-bark collars. They're a kind of remote training e-collar. E-Collars reinforce or correct a dog's behavior, such as annoying barking. Over time, through consistent corrections, your pet learns to avoid the behavior.
How does a bark collar work?
When a dog barks, their vocal cords vibrate. It is the vibration that is detected by a bark collar. Once it is detected, stimulation is triggered as both a warning and a consequence for barking. When used correctly, this will train your dog to minimize unnecessary noise.
A no bark collar set includes a collar strap (made from nylon, plastic, leather, or other similar materials) and a receiver that gives the stimulation. Unlike a remote trainer or dog shock collar, the set does not typically come with a remote transmitter.
Different Types of Bark Collars
There are many kinds of bark collars.
Electronic – these are also called static stimulation bark collars. When barking is detected, the collar will deliver a low level of shock to the dog's neck.
Spray – these anti-bark collars spray the dog with a mist when barking is detected. They usually have a small microphone attached to the collar that senses the barking. Sprays could be made of citronella, or they can be unscented. This is considered one of the best and more humane ways to stop nuisance barking.
Ultrasonic – emits a high-pitched sound to discourage your dog from barking. The tone is imperceptible to human ears but highly irritating to canines.
Vibration – as the name suggests, a vibration bark collar issues a vibration to distract the dog when he starts barking incessantly.
No matter which type of bark collar you decide to use for your dog, it's important to remember that the collar must be used correctly to work effectively. Make sure that the bark e-collar fits well, for starters. It must be snug enough that the prongs have consistent contact with the dog's neck but not too tight to cause discomfort and pain.
Why Should I Use a No Bark Collar for Small Dogs?
Nonstop barking may be due to several reasons. Your small dog may be feeling territorial or just seeking attention. It could be a response to stimuli. They could be bored.
Behavior modification may help reduce and manage annoying barking. Unfortunately, you can't always be there to correct the behavior. This is where a no bark collar comes in.
With a no bark collar, the pet owner does not need to be present to issue a correction when the dog starts barking. Bark collars also have the advantage of correcting in real-time, making it easier for the dog to associate the correction with the behavior.
Best Bark Collars for Small Dogs
Some breeds are more prone to non-stop barking than others. Smaller breeds, especially, have high energy levels that may cause them to bark more. Add to that the fact that many small breed owners fail to properly train their dogs and let them get away with bad behavior because of their "cute factor."
Whether you have a chihuahua, Yorkie, Pomeranian, Pekingese, or another breed, here is a list of the best bark collar for small dogs you can get.
PetsTEK's Picks for the Best Bark Collar for Small Dogs
1. PetSafe Elite Little Dog Spray Bark Collar (PBC00-11283)
Type: Spray Bark Collar
Features:
1 Correction Level
Sound and Vibration Sensors
Ergonomic Collar
Automatic Safety Shut-Off
Waterproof
The Elite Little Dog Spray Bark Collar by PetSafe features the Perfect Bark® sensor that only recognizes your dog's barking. This ensures no accidental stimulation is issued when other sounds or animals are nearby. The receiver goes on a QuickFit™ adjustable nylon collar strap with buckle, making it easy to put on and off and find the perfect fit.
2. PetSafe Lite Rechargeable Bark Collar (PBC00-16446)
Type: Static Stimulation Bark Collar
Features:
15 Levels of Static Correction
Bark Sensing Technology
Waterproof
The PetSafe Lite Rechargeable Bark Collar is a static stimulation collar. Its best feature is the automatically adjusting levels of correction. This means the correction level will increase until your dog stops barking when it will immediately return to the lowest levels. This collar also has mild correction levels, making it ideal for small dogs and sensitive and shy dogs.
3. PetSafe Vibration Bark Collar (PBC00-12789)
Type: Vibration Bark Collar
Features:
10 Combinations of Vibration Correction
Perfect Bark® Sound and Vibration Sensor
Automatic Safety Shut-Off
Waterproof
Most collars that feature vibration only have one vibration setting. Not this bark collar. It comes with 10 combinations of vibration correction. Your dog will be distracted from one of two vibration points, interrupting the barking pattern and facilitating behavior change.
4. SportDog SBC-R No Bark Collar
Type: Static Stimulation Bark Collar
Features:
10 Levels of Static Stimulation
3 Programmable Modes
Silent Partner™ Bark Detection Technology
Automatic Shut Off After 80 Seconds
Waterproof
The SBC-R is one of three SportDog bark collar models available (see how the SBC-R compares with other models here.) This bark collar for small dogs as small as 8 pounds is also powerful enough to handle bigger breeds. The three programmable corrections give you more control over how you want to train your dog.
5. BP-504 Barkless Pro Anti Bark Collar by E-Collar Technologies
Type: Static Stimulation Bark Collar
Features:
9 Static Stimulation Levels
3 Low to High Sensitivity Levels
Advanced Bark Suppression Technology
Bark Counter
Automatic Mode
E-Collar Technologies is mainly known for its Mini Educator ET-300 remote training collar. Most people don't realize that they also have one of the best bark collars on the market. The BP-504 is a static stimulation anti-bark collar. It's recommended for dogs as small as 5 pounds. It has the usual bark detection technology you'll find in other collars. But what sets it apart is the adjustable bark sensitivity levels. No bark collars typically don't address howling or whining. But with the bark sensitivity feature from low to high, small dogs with howling or whining issues are also covered.
Having a dog as a pet is a pleasure. Don't let the incessant barking turn you off. With all the bark collars available today, you're sure to find one that works for your little pet.
6 comments