Top 10 Noisiest Dog Breeds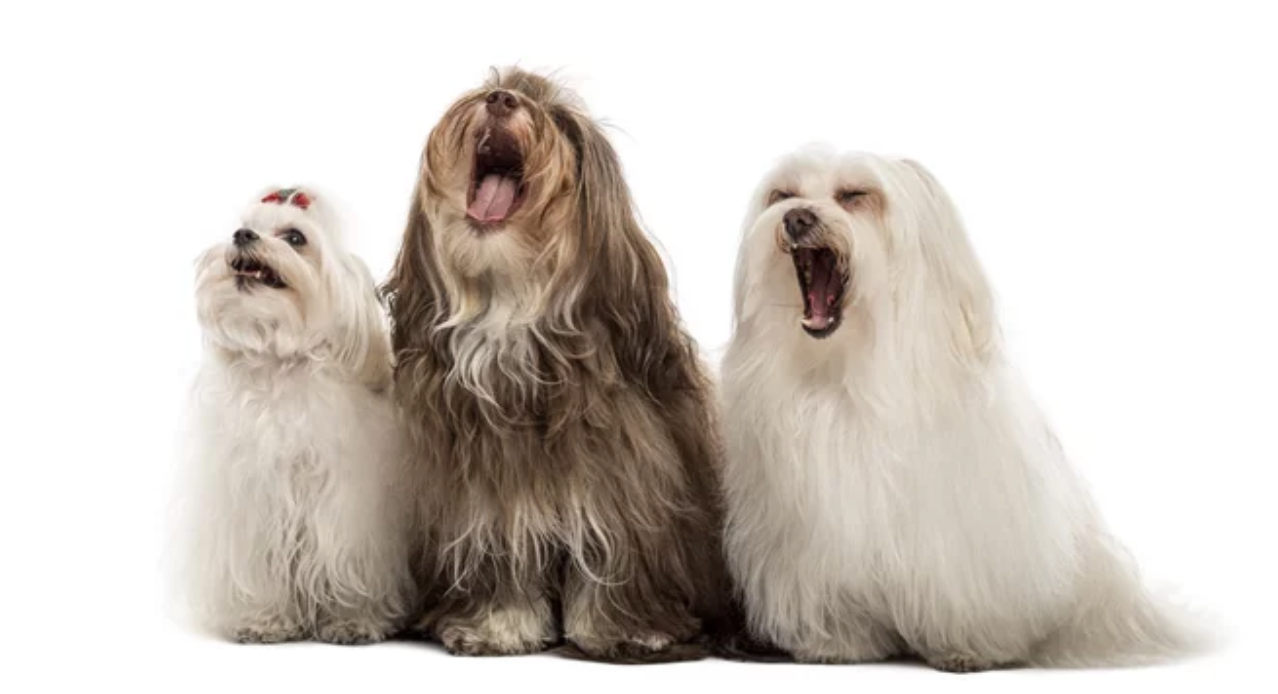 Barking is one of the ways dogs communicate aside from body language and scent. It's a way for our four-legged best friends to show that their emotions, whether it's happy, scared, sad, or bored. It can also be a way of alerting dog owners of danger - something very useful in security for the house.
Barking is natural. But it is also a dog behavior that can be the most annoying and disruptive. Imagine trying to get a good night's sleep. Then all of a sudden, your dog starts barking. And the barking won't stop. You won't appreciate it, and neither will your neighbors, especially if the nonstop barking happens every night.
Some dog owners use a no bark collar to deal with nuisance barking. For first-time fur parents, it's best to get to know a particular dog breed first before adopting or buying. So what exactly are the noisiest dog breeds out there?
1. Beagles
Beagles have a reputation. They are high-energy dogs that need a lot of physical activity. The hound breed was created to follow the scent of small animals. Of course, most beagles are not used for hunting anymore, but their breed was specifically designed for it, which is why they tend to bark when they spot movement.
2. Chihuahua
Most people love chihuahuas. They're one of the smallest and cutest breeds of dogs. They may be small in size, but they are very territorial. When they perceive something or someone as a threat, the incessant barking will begin. Given their size, the threat can be anything and everything.
3. Yorkshire Terriers
Another territorial breed is the Yorkshire Terrier. This breed has a big attitude but is wrapped in a small package, sometimes adorned with ribbons. Like the Chihuahua, any change in the environment that could be a threat is a cause for barking.
4. Miniature Schnauzer
Derived from the Standard Schnauzer, the miniature schnauzer is a dog breed with a happy temperament. Historically, they have been bred to be farm watchdogs. They're vocal dogs, so they can bark if they want to catch your attention or if they want to alert you of something.
5. Pomeranian
Another toy breed on the list, the Pomeranian, is known to be a "yappy" dog. Although they are small, their barks are loud and sharp, making them excellent watchdogs. However, they don't know when to stop, which is why some dog owners opt to train them using bark collars.
6. Maltese
The Maltese breed is also as adorable as the other dogs on this list, but it is equally territorial. Its excessive barking happens when its territorial behavior is triggered. Stimuli like the doorbell going off or even just family talking to each other are common triggers. It is necessary to teach this dog breed the quiet command.
7. Cairn Terrier
If you have a Cairn Terrier, you know that the breed is very inquisitive. They're great with children and with other people, but they do bark a lot because it is their natural instinct to "sound the alarm." What's great about this breed, though, is they're very adaptable and trainable.
8. Jack Russell Terrier
The Jack Russel Terrier is a breed for hunting and protecting. They are true working terriers named after Reverend John Russell, who, back then, bred the finest terriers in England. The small breed was meant to flush out foxes through excessive barking while on a hunt.
9. Pekingese
Compared to other dog breeds, experts give the Pekingese a five out of five for their excessive barking. Like many on this list, this behavior comes from their territorial trait and their instinct to react to stimuli. On the other hand, they are very affectionate and make great family dogs.
10. Corgi
The breed the Queen loves, the Corgi, is very communicative. It's going to let you know if it's hungry, annoyed, or bored by barking, whining, grunting, and grumbling. They are herd dogs, but their barking isn't as excessive as the rest of the breeds on the list. 
Is your furbaby's breed listed here? Don't worry because dogs are trainable. Using a dog training e collar to stop barking, they can be encouraged to bark only when necessary. Some trainers refer to this training tool as a bark collar, but it's more commonly known as a no bark collar for dogs.
Using a no-bark collar, you manage their behavior during excitable situations like feeding time or when you leave for work.
Looking for the perfect no bark collar to stop annoying barking? Here are our recommendations for the best no bark collar for dogs.
Best No Bark Collar For Small Dogs:
Best for small dogs weighing 4 pounds and above, the BT-7 no bark collar has 7 adjustable settings, including 5 stimulation settings and a progressive correction feature. It was designed to be worn in any kind of weather, perfectly useful during winter or summer.
Best No Bark Collar For Medium Dogs:
Barking training for medium-sized dogs becomes so much easier with E-Collar Technologies BP-504 Barkless Pro Anti-Bark Collar. This bark collar has three modes you can choose from: Auto, Tone-Only, and Manual. There are 8 stimulating levels plus plenty of other useful features such as "Sleep Mode."

Best No Bark Collar For Large Dogs:
The Dogtra YS600 is one of our more popular bark collars. It's great for medium to large dogs breeds such as German Shepherds, weighing 35 pounds and above. It has a fully waterproof receiver and has 10 stimulation levels to choose from.
Best No Bark Collar For Stubborn Dogs:
The SportDOG SBC-R No Bark Collar comes with 10 levels of static stimulation. This waterproof and rechargeable no bark collar makes customizing your bark control training easy with its 3 programmable training modes. Great for dogs as small as 8 pounds, it works wonders for dogs with stubborn temperaments.
Want to know more about how to stop annoying barking or need more no bark collar options? Check out our blog.