Best Bark Collars for Multi-Dog Households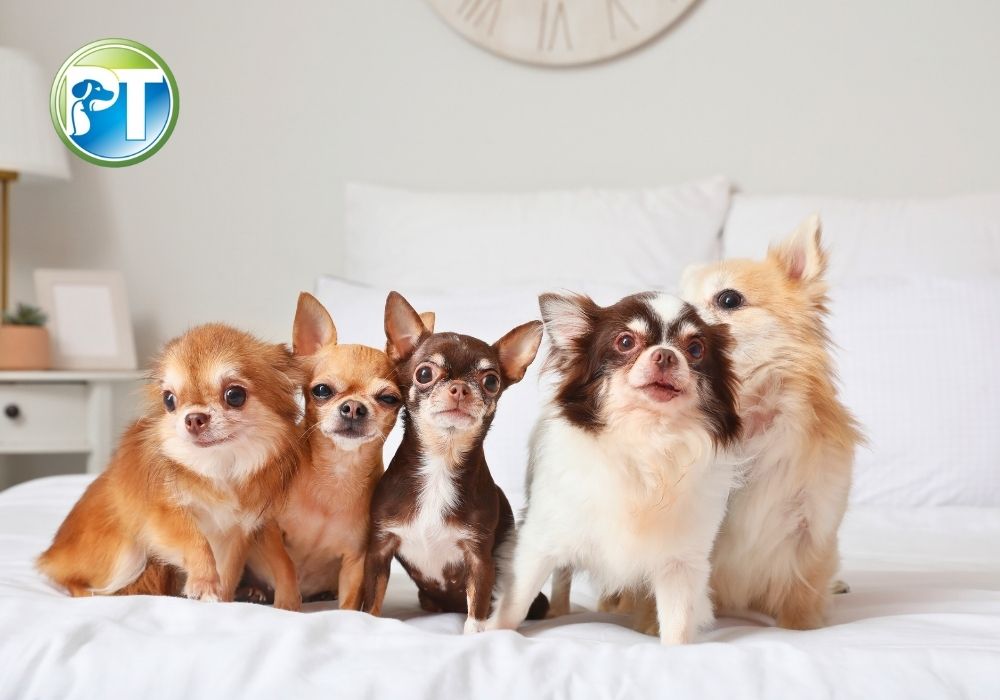 Do you have a pack of dogs that bark excessively? If so, you know how frustrating it can be, not to mention the added stress for you and your dogs. It's not uncommon for this behavior to disrupt your neighbors as well.
The good news is, you don't have to navigate this challenge alone. Nor do you have to choose between your sanity and your furry friends. Bark collars can help.
In this blog post, we'll explore the best bark collars designed for households with multiple dogs. Moreover, we'll help you choose the right bark collar for your needs and provide you with training tips.
Common Barking Problems in Multi-Dog Households
A multi-dog household can bring joy but may also present unique challenges, such as excessive barking. Here are some of the most common barking problems in multi-dog homes:
Have you ever been caught in the middle of a barking frenzy? It's a common problem in multi-dog households and can be disruptive as well as frustrating. When one dog starts barking, the other dogs may join in. This can quickly escalate into a barking competition.
Excessive barking can be a major nuisance. If you have multiple barkers at home, your neighbors might complain. This can affect your relationship with them and create an unfriendly atmosphere. In some cases, it can even lead to legal action.
What Is a Bark Collar for Dogs?
Bark collars are training devices that help reduce or stop dogs from barking too much. When the collar detects barking, they deliver a stimulus, such as a sound, vibration, or shock, as a form of correction.
How Bark Collars Work
The working principle of dog bark collars involves a few essential steps:
1. Barking Detection
No bark collars use sensors to detect the vibration and sound produced when a dog barks. These sensors distinguish between a dog's barking and other noises.
2. Triggering a Response
When the collar detects barking, it triggers a response based on its type. For example, in static bark collars, they deliver a mild static correction, while citronella bark collars release a burst of citronella spray. Ultrasonic bark control collars emit a high-frequency sound, and vibration collars provide tactile feedback.
3. Correction Timing
The collar typically administers the correction immediately after detecting the bark. This timing is crucial for the dog to associate the correction with its barking behavior.
4. Learning Process
Through consistent use of the collar, the dog learns that the correction is triggered by its barking. Over time, the dog may begin to reduce or cease barking altogether to avoid the discomfort or interruption caused by the collar.
Factors to Consider in Choosing Bark Collars for Multi-Dog Homes
Anti-bark collars can be a helpful tool for managing excessive barking in dogs. Here are some factors to consider to find the suitable bark collar for your dog:
1. Bark Detection Technology
Opt for a bark collar with dual detection (sound and vibration) or advanced bark-sensing technology. This ensures that only the dog wearing the no bark collar receives correction for barking. Sound-activated bark collars can be triggered by other dogs barking, which may lead to false corrections. This feature is especially important if you have multiple dogs at home.
2. Size and Breed of the Dogs
Dogs come in all shapes and sizes. Their breed can significantly influence their response to training and correction methods. Smaller dog breeds may require collars with lower correction levels. Meanwhile, larger or more stubborn breeds may need stronger stimuli. Take into account the specific needs of each dog based on their size and breed to ensure the collar is appropriate.
3. Ease of Use and Adjustability
User-friendliness is essential when it comes to dog training tools. Look for a bark collar that is easy to set up and adjust. Adjustable correction levels and training modes can greatly enhance the training experience.
4. Safety Features
No bark collars should have safety features to prevent harm to dogs. For example, some bark collars have a built-in safety timer that turns off the collar after a certain period.
5. Battery Life and Durability
Dog bark collars usually run on batteries. When selecting a bark collar, battery life and durability are important factors, especially if your dog is active or outdoorsy.
How to Train Multiple Dogs Using Bark Collars
Training multiple dogs using bark collars can be challenging but possible. Here is a guide to help you get started:
1. Introduce bark collars gradually.
Gradually introduce the collars to your dogs by having them wear them without activation for a few days. This helps ensure their comfort and acceptance of the collars.
2. Conduct individual training sessions.
To avoid confusion and ensure effective training, it's important to conduct individual sessions for each dog using their respective collars. If a specific dog exhibits excessive barking behavior, activate the correction feature. Monitor their response closely and adjust the collar settings as needed.
3. Reinforce with positive associations.
To reinforce training, use bark collars in combination with positive reinforcement techniques. Reward calm behavior with treats and praise to foster positive associations.
4. Supervise interactions.
Closely supervise dogs' interactions and playtime while using bark collars. This ensures that the collars do not interfere with their comfort and safety.
5. Be consistent.
Consistency is vital in multi-dog training. When dogs are trained consistently, they know what to expect and how to respond, which makes training more effective. As your dogs progress in their barking behavior, gradually reduce the use of bark collars. Continue to utilize positive reinforcement training to encourage good behavior.
PetsTEK's Picks for the Best Bark Collars for Multi-Dog Homes
Best for Dog Size: 5 pounds and up
Price: $109.99
The BP-504 Barkless Pro Anti-Bark Collar from Educator has an advanced vibration sensor that accurately detects barking, effectively reducing false corrections. This collar offers 9 levels of stimulation, 3 stimulation modes, and 3 different levels of bark sensitivity.
This dog bark collar also comes with an auto-mode feature that automatically adjusts the stim level based on the barking intensity. A tone-only mode is also available for users who prefer not to use static correction. The collar is waterproof and shock-resistant, ensuring its durability in any weather condition.
Best for Dog Size: 8 pounds and up
Price: $109.95
The PetSafe Rechargeable Bark Control Collar is a great choice for pet owners who want to keep their dog's barking in check. This collar uses dual detection technology to monitor both sound and vibration before correcting.
With 15 levels of static correction, the collar automatically adjusts based on your dog's barking behavior. Plus, it's rechargeable and has a long battery life of up to 40 hours. This PetSafe collar also has a built-in safety feature to prevent accidental activation.
Best for Dog Size: 8 pounds and up
Price: $109.95
The SportDog NoBark SBC-R No Bark Collar is designed with unique bark detection technology that filters out background noise and only activates when your pet barks. It has 3 programmable training modes and 10 static stimulation levels for customization.
As a safety feature, this bark collar automatically shuts off correction if your dog barks 15 times or more within 80 seconds. It is also rechargeable and has a long battery life of up to 200 hours. This is perfect for kennels with multiple dogs.
Best for Dog Size: 35 pounds and up
Price: $89.99
The Dogtra YS600 No Bark Collar has an advanced bark detection technology that filters out ambient noise to avoid false corrections, even in loud environments. It comes with 10 correction levels and a pager so that you can tailor the correction to your dog's needs.
Moreover, this Dogtra collar has a Persistent Bark Indicator that monitors the number of barks your dog makes. This feature helps you determine whether to adjust the correction level up or down. The collar is waterproof and can withstand high-pressure liquids as it is IPX9K certified.
Best for Dog Size: for any size
Price: $74.95
The PetSafe Vibration Bark Control Collar utilizes Perfect Bark® Sound & Vibration Sensors that effectively sense your dog's barking. With 10 different vibration correction settings, you can personalize the correction level that your dog requires.
This collar comes with an automatic shut-off mechanism, which ensures that your dog is not overcorrected. Additionally, it features a color-coded LED battery life indicator that indicates when the battery needs replacement.
You might also enjoy...